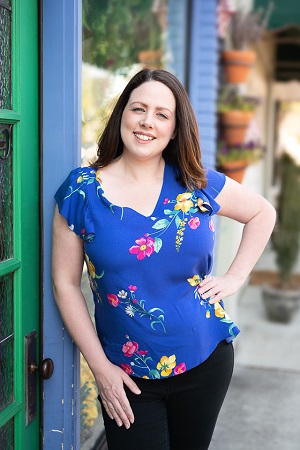 Louise Bartosak, a real estate sales professional in Southern Pines, has joined Towering Pines Real Estate.
Louise was born in Scotland, UK and lived there most of her life. She obtained a BA (Honors) Business with Tourism from the University of Strathclyde and a Post Graduate Degree in Education from the University of Glasgow. Before becoming a Realtor, she worked in banking and as an elementary and middle school teacher. Her love of travel brought her to the US for work and it was in Fayetteville she met her husband while he was stationed at Fort Bragg. They lived in Germany for 5 years before returning to North Carolina and calling Southern Pines home with their 3 children.
"We are thrilled that Louise Bartosak is now part of our family here at Towering Pines Real Estate," says Broker/Co-Owner Allan Nanney. "Louise approaches life with an engaging personality, and her background both as an educator and in finance will be a real asset to her clients."
"I am excited to join a diverse team of real estate professionals who are passionate about providing service of the highest standard", says Bartosak. "My colleagues at Towering Pines Real Estate have a wealth of experience and expertise in all things real estate in this wonderful community. The firm is committed to the professional development of all agents and has a family feel. Towering Pines really was an easy choice!" Louise can be reached at (818) 281-4925, or by email at Louise@ToweringPinesRealEstate.com.