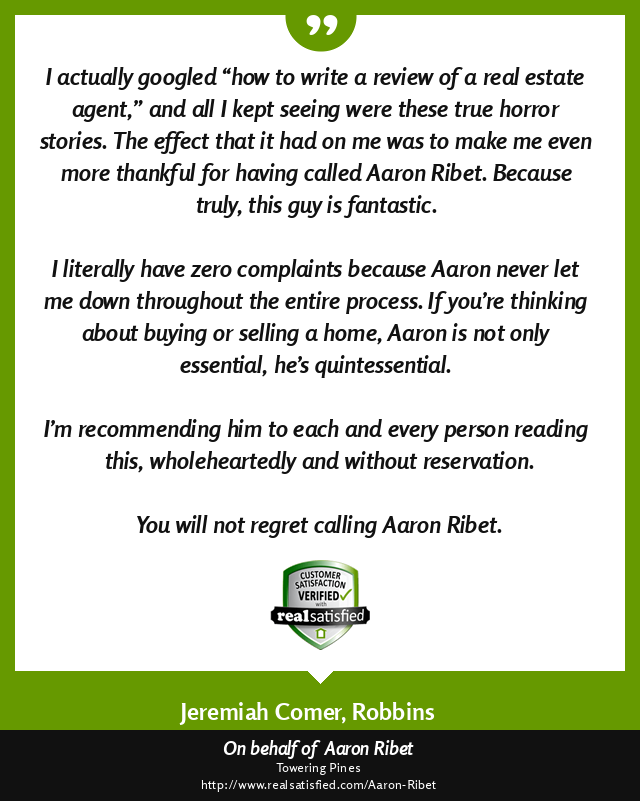 We love to celebrate our agents and their success. Here is another RealSatisifed Review for Aaron Ribet:
"I actually googled "how to write a reviw of a real estate agent," and all I kept seeing were these true horror stories. The effect that it had on me was to make me even more thankful for having called Aaron Ribet. Because truly, this guy is fantastic.
I literally have zero complaints because Aaron never let me down throughout the entire process. If you're thinking about buying or selling a home, Aaron is not only essential, he's quintessential.
I'm recommending him to each and ever person reading this, wholeheartedly and without reservation.
You will not regret calling Aaron Ribet."
- Jeremiah Comer, Robbins